Value your Trade-In in SECONDS!
No matter if you're looking to trade in for something new or just to sell us your vehicle, we'll make you an offer on the spot. Fill in your vehicles information below and we'll get you an instant cash offer. After that, one of our representatives will reach out to you to set up a time to confirm the value. Redeem your offer at: Greg Hubler Buick GMC 1101 N Baldwin, Marion, IN, 46952 or by calling us at (765) 663-4126!
Trade-In Value: Get An Estimate With Kelley Blue Book
If you're wondering how to trade in a car, we've got all the information you need with our Kelley Blue Book used car trade-in calculator. First, you'll need to determine how much your trade-in car is worth. You can estimate your used car trade-in value using our website's used car trade-in calculator. Then, our team will help you pick out the perfect vehicle – new, used, or certified pre-owned – that suits your needs and your price range.
How To Trade In A Car: The Process
Wondering how to trade-in your car? The trade-in process at Greg Hubler Buick GMC is simple and straightforward, tailored for your specific needs. Here are the main steps to trade in your car and upgrade to another model.
Calculate your used car trade-in value using our quick calculator (see above). After you've calculated your trade-in's value, check out our online inventory of new and used vehicles to find your perfect fit.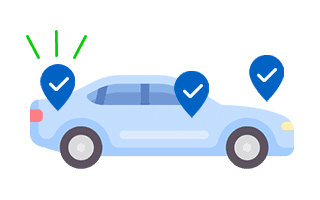 ---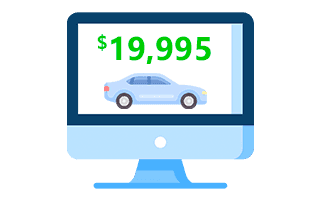 Our financing department can provide plenty of assistance if your trade-in doesn't match the value of the vehicle you're looking for.
---
If you want to trade in your car with a loan balance, our finance team is here to provide help to decide if it's worth it. We'll give you all the information you'll need to make the most educated decision possible.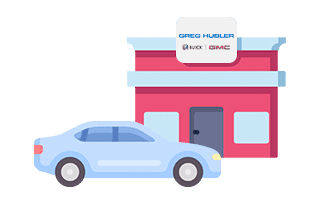 ---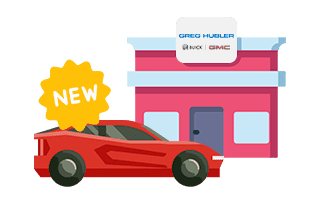 When you've reached a decision and you're ready to trade in your car, head over to Greg Hubler Buick GMC. Be sure to bring the title, auto loan payoff information, registration, and key with you. Then, after inspecting your vehicle, we'll finalize the trade-in value and you'll be all set!
What Is the Value of My Car? Getting Top Dollar
There are a few things you should know when it comes to getting the trade-in value of your car. Here's our quick list of tips on what you should do and not do as a Hartford City driver when trading in your car for a new one:
Only fix the small stuff. Leave the big stuff to us. It may sound counter-intuitive, but if you've got more complex service work that needs to be done on your car, it's best left to the dealership buying your car. You'll pay more to get it fixed than the value you'll lose by getting it serviced.
Be sure everything is with you when you turn it in. That includes all the keys, the owner's manual, the paperwork for the car, and the maintenance history.
Don't forget to clean out your car! Take out personal belongings and junk and get the car washed as well. You'd be surprised at how that can lower your trade-in value.
Get Top Dollar with Greg Hubler Buick GMC
Wabash drivers, if it's time to trade up, stick with the experts in car valuation. Come to Greg Hubler Buick GMC and get taken care of by a team that's focused on you. Contact us today and we'll help you through the process of finding that next car.